We are the leading ICT services provider and digital enabler at the forefront of digitalization in the Kingdom. In a rapidly evolving digital environment, we deliver innovative solutions that help our customers in the private and public sectors to overcome their business challenges and achieve their digital agenda.
Vision
To create digital eco-system enabling our customers to achieve sustainable growth, regionally and globally.
Mission
To provide technology solutions to businesses addressing their needs and challenges to succeed in evolving market conditions.
Year at a Glance
#1
IT services provider in Saudi Arabia, for the seventh consecutive year based on the ranking by the International Data Corporation (IDC)
88.19%
stake acquired in Giza Systems (with enterprise value worth USD 158 million), which aligns with solutions by stc's ambitious growth strategy
60%
growth of solutions by stc stock price from the initial IPO price, reflecting phenomenal performance despite market downturn
MSCI
solutions by stc included in the MSCI Emerging Market Index and the MSCI Saudi Arabia Index
SAR 8,805 million
Revenue
22% growth YoY
SAR 1,392 million
EBITDA
26% increase YoY
SAR 1,054 million
Net profit
27% increase YoY and lower sales and distribution expenses YoY
170+
partner base of technology innovators
45%
growth in partner revenue
Leadership View
Chairman's
Message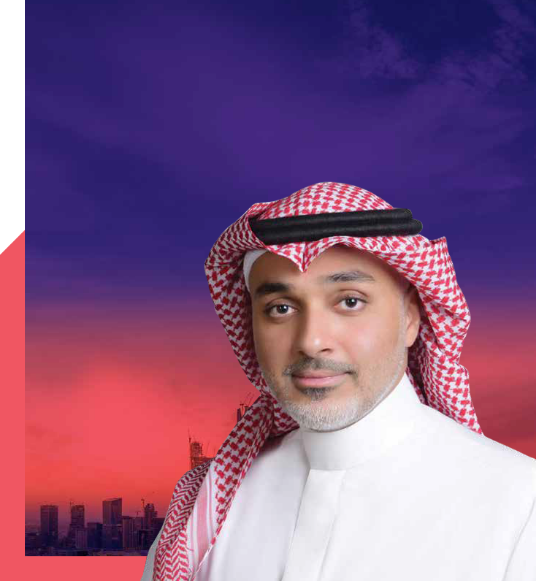 During the past year, the Company strengthened its position as the Kingdom's leading enabler of digital transformation, and took new and exciting strides for expansion and consolidation, in alignment with an ambitious growth strategy.
solutions by stc remains committed to the Kingdom's Vision 2030 goal of developing the Information and Communication Technology (ICT) Sector to be a key contributor to the economy and national GDP. The Company continues to provide ICT and digital solutions to key customers in the government and private sectors; while taking active and forward-looking steps to diversify its customer base and strengthen capabilities in key growth areas and markets.
Riyadh Muawad
Chairman of the Board
Read More
Chief Executive
Officer's Message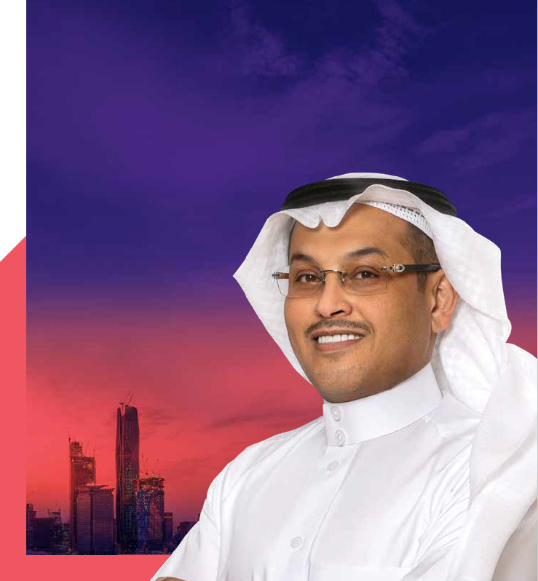 solutions by stc posted stellar performances across all business lines in 2022, continuing to build on the successes of the previous year and contributing to net revenue growth by 22% to SAR 8,805 million. Our strong financial results are a testament to our market leadership and a solid indicator of future sustainable growth. By delivering a strong financial performance we were able to reinforce our position as the leading enabler of digital transformation in the Kingdom and the number one provider of information technology solutions.
Omer Abdullah Alnomany
Chief Executive Officer
Read More
What we do
Core ICT
Services
System Integration (SI) services cover a variety of organizational needs across the value chain, enabled by our strong local and global partnership ecosystem. These services include advisory, design, implementation and integration of networks, infrastructure, and applications; which are offered through custom engagement models to our customers.
solutions by stc's communication and internet services address high-end connectivity needs of Organizations within cities and remote locations by providing dedicated, secured, and high-quality business internet and satellite services through the wholesale purchase of communication capacity from telecommunication providers.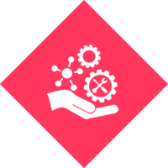 IT managed and
operational services
Managed services include end-to-end management of business networks and systems with the capability to deliver customized managed services projects to serve the individual needs of customers, which help them grow and improve their businesses.
We create value by increasing efficiency, providing better services, improving operations, and monitoring and resolving problems by managing the components of our customers' technical infrastructure such as; network, servers, storage, devices, and applications.
Business outsourcing services covers services in the domains of HR, customer care, and other shared services enabled by technology and automation to optimize outcomes. The Company partners with customers by utilizing a variety of business models to deliver services. This business vertical has strong momentum given the focused efforts by the Saudi Government towards privatization in line with the aspirations of Saudi Vision 2030.
Digital
Solutions
Cloud services include the full spectrum of data center and cloud services including co-location, private and public cloud, Infrastructure as a Service (IaaS), Platform as a Service (PaaS) and Software as a Service (SaaS), as well as cloud professional services.
Digital services consist of digital transformation services; providing digital solutions to connect, monitor, and analyze machine/device data for informed and effective decisions, and redesigning how businesses are conducted to enhance customer experience – these include but are not limited to application services.
Cybersecurity Integration provides security services covering all stages of the IT value chain, including planning, design, implementation and project management of technical solutions that cater to the specific security needs of enterprises.
Read More
Strategy for sustainable and profitable growth
LEAP strategy: 2020-2025
Now in our third strategic phase (Horizon III), solutions by stc is looking to maintain stable revenue drivers, whilst investing in new business lines with high growth potential and a high contribution-margin, in alignment with the Group's strategic B2B direction.
The strategy is centered around four key focus areas:
Lead in managed and professional services

Expand product portfolio and market reach
Advance customer success and partner ecosystem

Promote internal efficiencies and collaboration
Read More
Sustainability Journey
The journey of sustainability undertaken by solutions by stc stems from an acknowledged necessity to foster sustainable expansion of businesses, generate value for all stakeholders, and yield lasting profits for investors. The organization is entering a fresh stage, aiming to enhance standardization and systematization, while aligning more closely with the Global Goals, national policies and frameworks, and widely-accepted ESG standards. The vision for this journey is for solutions by stc to emerge as a prominent ESG leader in the region by the year 2030.
Read More