Our pioneering spirit has prepared us to meet a future where ICT and digital solutions will take precedence in the Kingdom and beyond…
"For over 25 years, solutions by stc has been delivering strong operational expertise and market leading capabilities in key technology verticals across the information and communications technology value chain, evolving into the Kingdom's leading enabler of digital transformation.
Today, we provide ICT solutions to customers from a wide range of industries including; banking, health care, the government, and education, to name a few…"
Chairman of the Board
Riyadh Muawad
Read More
"Our financial performance reflects the progress we made throughout the year. Notable increases have been made in revenue, gross profit, net profit, and EBITDA while growth has been reported across the Company's revenue segments.
Over the past year, we continued to generate strong financial results. The Company's net revenue grew by 13.4% to SAR 7,816 million in 2021 as opposed to SAR 6,891 million in 2020 supported by business growth across all key business lines."
Chief Executive Officer
Omer Abdullah Alnomany
Read More
Our year at a glance
Rated Number 1 IT services provider
in Saudi Arabia by IDC for the sixth consecutive year.
SAR
Mn
Our revenue amounted to SAR 7,816 million at the end of the financial year – a 13.4% growth since the previous year.
SAR
0
Mn
Our net profit increased by 18.7% this year and amounted to SAR 833 Mn.
SAR
Mn
EBITDA increased to SAR 1,107 million a 28.4% increase compared to the previous year.
+
partners including Microsoft, IBM, SAP and Oracle.
With our IPO we reached a noteworthy milestone as it was one of the most successful local offerings.
x
More than 130x oversubscriptions from institutions
SAR
0
Bn
The IPO generated an institutional demand of SAR 471 billion
We completed 400+ projects in multiple sectors including:
About us
solutions by stc is the leader in ICT services in the KSA, enabling the digital transformation of enterprises and government-related entities. The Company provides end-to-end, integrated IT services and solutions to its customers, offering a one-stop-shop approach across the IT value chain encompassing core ICT services, IT managed and operational services and digital services. The Company's growth strategy is in line with that of the Kingdom's Vision 2030. Over the years, solutions by stc has been diversifying its portfolio to cater to the rapidly changing ICT requirements of industries and enterprises within the Kingdom.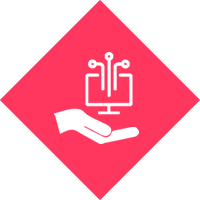 Core ICT services
system integration & communication and internet
System integration includes advisory, design, implementation and integration of networks, infrastructure and applications offered through our custom engagement models.
Communication and internet provide high-end connectivity needs of enterprises within cities and remote locations by providing dedicated, secured and high-quality business internet and satellite services.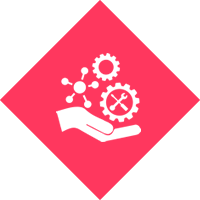 IT managed and operational services
managed services and outsourcing services
Managed services include end-to-end management of business networks and systems with the capability to deliver customized managed services projects to serve the individual needs of customers, which help them grow and improve their businesses.
Outsourcing services provide solutions to customers with IT, technical and administrative issues, customer care, and shared services.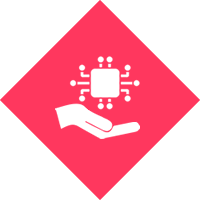 Digital services
cloud services, digital services, and cyber security integration
Cloud services includes the full spectrum of data center and cloud services including co-location, private and public cloud, just to name a few.
Digital services consist of internet-of-things and digital transformation services, providing digital solutions to connect, monitor, and analyze machines/devices etc.
Cyber security provides security services covering the full IT value chain stages, including planning, design, implementation and project management of technical solutions.
We have created a culture that promotes innovativeness and growth. Our research and development arm is strong and supported by the learnings shared by stc as well. Internal communication channels also facilitate communication among all teams within the organization. This contributes towards an environment in which all individuals actively participate in identifying opportunities for growth and development.
We have a 1,545-strong workforce and prioritize each individual's professional growth and wellbeing. In order to ensure our people strategy aligns with the overall strategy of the organization, we have put in place the BEAM strategy – a plan to create more digitally capable and content professionals who are well equipped to carry out the strategies of the Company.
We have established strong relationships with our partners, customers, suppliers, and communities. They support our endeavours and play an active role in the growth of our Company. We take a 360-degree view of the customer experience and provide digital solutions to ensure seamless services are provided. Our partners are pillars of strength and function as enablers of the services we provide. Collectively, they contribute towards the development of the Organization, Group, and the Kingdom.
Our future plans
In order to achieve stable growth with strong profitability we plan to maintain large scale businesses that bring in substantial revenue, invest in new business lines, grow inorganically, enhance customer experience, attract the best talent, and push our boundaries by venturing into business overseas. These goals are propelled by the objectives set out in the LEAP strategy.
Lead in managed and professional services
We plan to increase the volume of our business to ensure our position in the market is further strengthened for managed and professional services and business process outsourcing, with a view to nurture customer relationships throughout the IT value chain and strengthen our competitive position in the market.
Expand product portfolio and market reach
We are actively seeking to expand into new and adjacent business lines linked to our current business in order to meet the evolving needs of our customers. We carry out comprehensive assessments of market trends and the needs of businesses in order to identify worthwhile markets to enter into in order to cater to customers end-to-end IT needs.
Advance customer success and partner ecosystem
Individual efforts can only take you so far, we believe in winning with our customers and partners. We seek to develop and maintain a strong partnership ecosystem, fostering effective working relationships with our suppliers in order to meet the evolving needs of our customers.
Promote internal efficiencies and collaboration
We believe that sound services can be provided to external parties only when our own Company is seamlessly integrated. We actively seek to cultivate synergies within the business and maximize transparency within the Company with the aim of improving our broad operational capabilities, maximizing our shareholder value.